Vendors:
Add your services here
.
About Cynta Diliges
Cynta Diliges Wedding Services provides all the needs in a wedding. We have catering services as well. Malay Wedding packages are available for different sets or budgets.
Contact:
Email:
Location:
Services offered:
Wedding, Solemnization, Engagement, Small Function, Private Function, Festivity.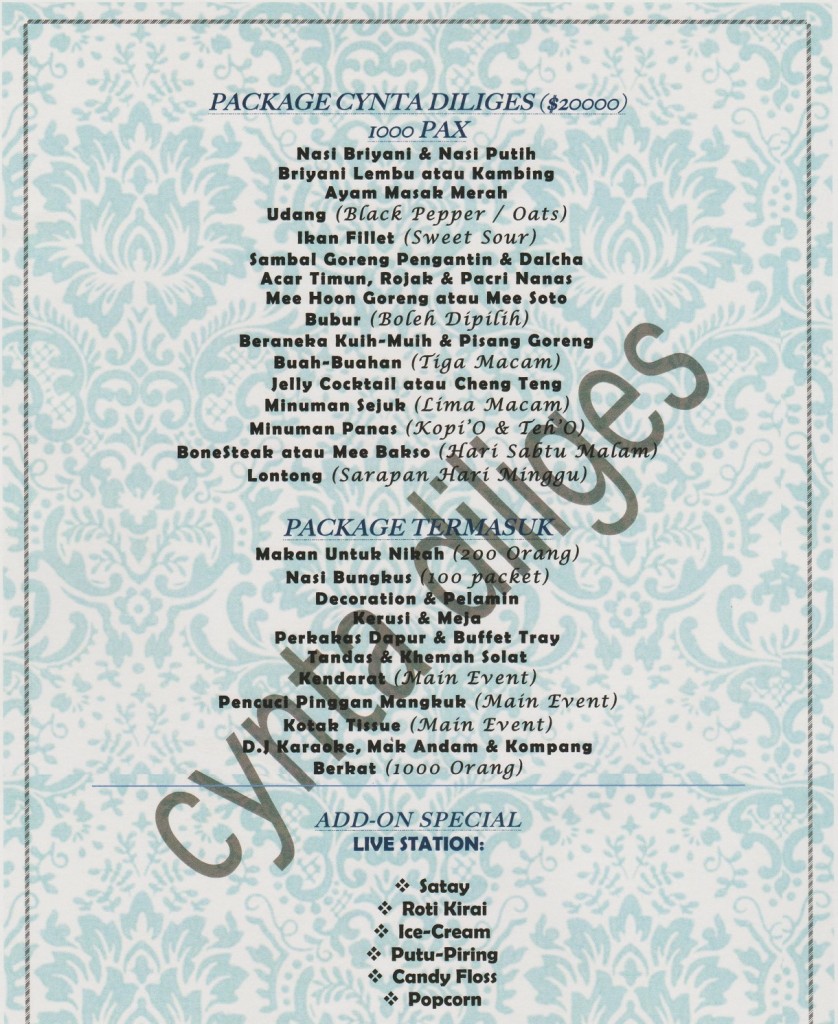 Latest Facebook Feed:
Unable to display Facebook posts.
Show error
Error: Unsupported get request. Object with ID 'cyntadiliges' does not exist, cannot be loaded due to missing permissions, or does not support this operation. Please read the Graph API documentation at https://developers.facebook.com/docs/graph-api
Type: GraphMethodException
Code: 100
Subcode: 33
Please refer to our
Error Message Reference
.
Facebook: https://www.facebook.com/cyntadiliges
Updated on 29/03/2015
Have you engaged this vendor's services? If you did, please leave a comment and share your experience with the would-be bride and grooms visiting this page.